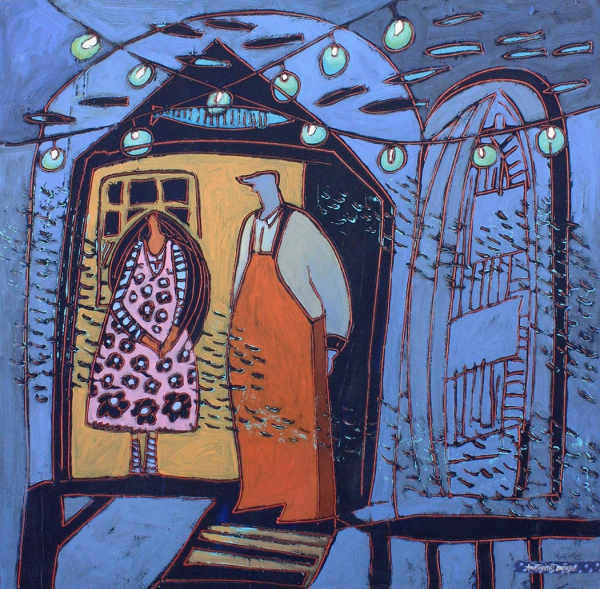 #18 757
You Like It?
by Ann Trainor Domingue
24" x 24" x 1.5" | Acrylic mixed media panel | $1,800.00
Status: Available
Current Location: Portland Art Gallery, ME
This 'relationships' series uses the fisherman in several different situations--hopefully ones we've each found ourselves in from time to time--or imagined ourselves in. I'm working out his personality through these situations, in a hopeful, optimistic sense.